*This post may contain affiliate links. As an Amazon Associate we earn from qualifying purchases.
So, you're contemplating buying a treadmill but you know there are a vast number of choices out there. You can sink thousands of dollars into the purchase, but in the back of your mind, there's that nagging but valuable voice of conscience saying, "You're not going to use it. It's going to be a colossal dust collector." Of course, that's the last thing you want. If you buy a treadmill, what you really need is a model that is always easy to use, dependable, and quiet. Just the essentials, and nothing you don't need. That's where the Weslo Cadence G 5.9 treadmill comes in.
If you're in the market for an entry-level treadmill and plan to use it primarily for walking, not strenuous running, then the Weslo Cadence G 5.9 treadmill checks off a lot of marks. Sure, you could get a new treadmill with all the latest bells and whistles but are you really going to need them? As appealing as they seem, all those extras can eventually become less interesting over time. They can even impede the goal which is to get a workout in the convenience of your home. After all, it's hard to burn calories if you are busy punching buttons.
That's the beauty of the Weslo Cadence G 5.9 treadmill. It has the basics you need without the frills. It's quiet, doesn't take up too much room, and can easily fold up to save precious floor space. When it's crunch time, your treadmill is simple to operate. In the literal long run, that helps keep you coming back again and again instead of watching your purchase become a huge, expensive dust collector.
Comparison Table
[amazon box="B007O5B0LC,B07B6H7XBN,B072R2T7K5,B01M0L0D90″ template="table"]
The Weslo Cadence G 5.9 Treadmill Features
[amazon box="B007O5B0LC"]
Let's look at some of the main features of this entry-level treadmill.
Purpose: Walking or intense running?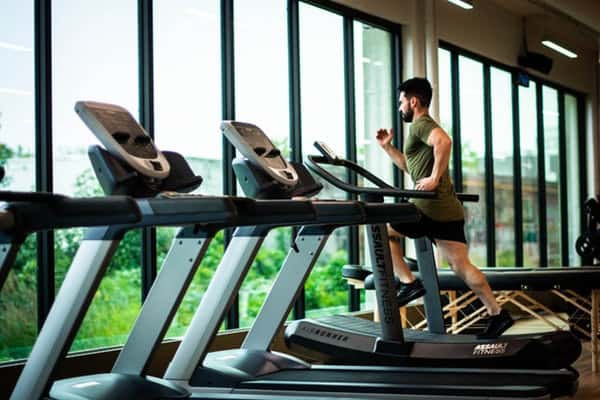 Image via Pexels
Although some people report achieving good results with running on this unit, it may be better suited for those who plan to use it primarily for regular walking. That's due to three specifications: track size, horsepower, and top speed. The track size: 50 inches long by 16 inches wide, which could feel narrow and a bit short for jogging. It's great for fitting into smaller spaces, but taller folks who want to run may prefer a longer track. This treadmill features a 2.25 horsepower motor, and the top speed is about 10 miles per hour. Most runner will find this speed adequate. The 2.25 horsepower motor is perfect for walking or light jogging.
Weight limitation
The Weslo Cadence G 5.9 treadmill claims a weight limitation of 275 pounds. The treadmill weighs 130.1 pounds. Consider buying a treadmill that can accommodate at least 50 pounds more than your current body weight. There are customer reviews on Amazon from some people who are tall and near this weight who attest that it holds up. However, there are others who report the opposite, so it's best to stay within the recommended weight limits. Keep in mind that some treadmills accommodate much higher weight limits of 400 pounds.
Other people using the machine?
If more than one person plans to use the treadmill, make sure these specifications will work for all of them. Otherwise, there may be issues down the road. Some people may want more features. Athletes may want something that allows more vigorous workouts. This treadmill proably won't satisfy very tall or heavy folks.
Space saving
If you are looking for a treadmill with a small footprint to fit in a smaller space, and want a unit that folds up as needed, then look no further. The SpaceSaver® Design folds up easily, which is great when you need more room.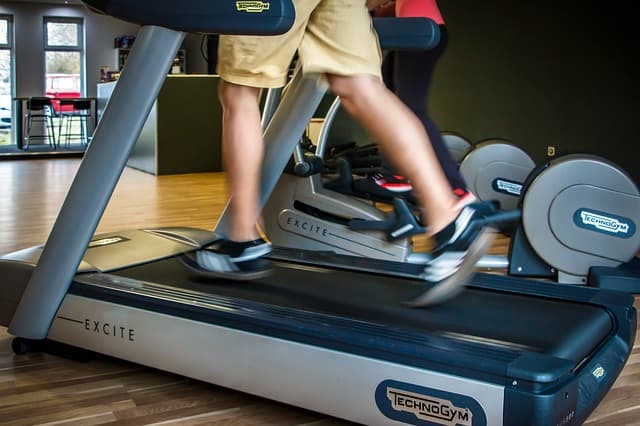 Image via Pixabay
Incline
This treadmill features a two-position adjustable incline. You have to adjust the incline manually. That means it isn't as fluid as treadmills with power-adjustable ramps. Reviewers claim the incline varies from 5 to 10 percent after manually adjusting the feet at the back of the track.
Track cushioning
This treadmill offers Comfort Cell™ Cushioning to reduce the impact on joints. Customers report the treadmill is generally quiet and stable, but don't remark too much about noticing a cushioning effect. Other reviewers note that the treadmill's frame is partly plastic without sealed joints, which makes it noisier than treadmills with steel frames and powder coating. However, the cost for such units would generally be considerably higher.
Pre-programmed workouts
The Weslo Cadence G 5.9 treadmill offers three weight loss workouts and three intensity workouts, which the manufacturer claims are from a personal trainer. Change the miles per hour, from one to ten to vary the intensity of the workouts.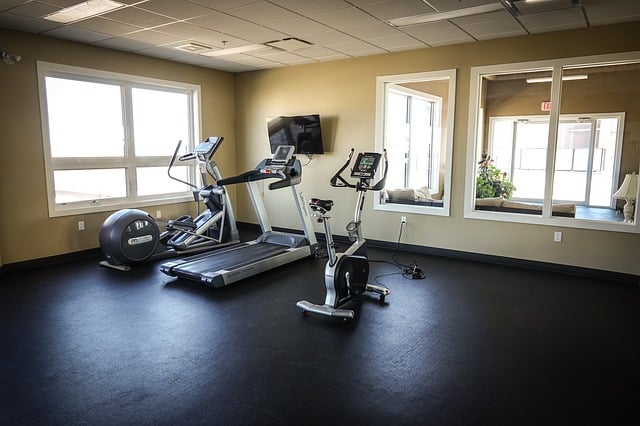 Image via Pixabay
Basic display and console
The display is a basic LCD monitor, with no backlighting. It should be easy enough to read with the lights on in the room. There is a cup holder on either side of the center, with room to hold devices like a Kindle. A small round red key must be inserted below the buttons to activate the display. One reviewer noted that he thought his machine was broken until he located the red safety key and put it in place. It's actually a convenient safety feature, allowing you to turn off the treadmill quickly.
Heart rate monitor
There are built-in Easy Pulse thumb sensors to monitor your heart rate on the console. This may or may not be something you'll find valuable, but it's nice.
Warranty
The Weslo Cadence G 5.9 treadmill offers a limited 90-day warranty with one-year protection for the motor. It's a basic warranty, and customers recommend purchasing extended warranties separately. The manufacturer ​is CON Fitness​​​​​, which is a well-known and established business that introduced its first treadmills in the 80s. They also make well-known brands like NordicTrack and ProForm. In fact, there is a ProForm model, called the Performance 300i Treadmill that is virtually identical in most respects to the Weslo Cadence G 5.9 treadmill.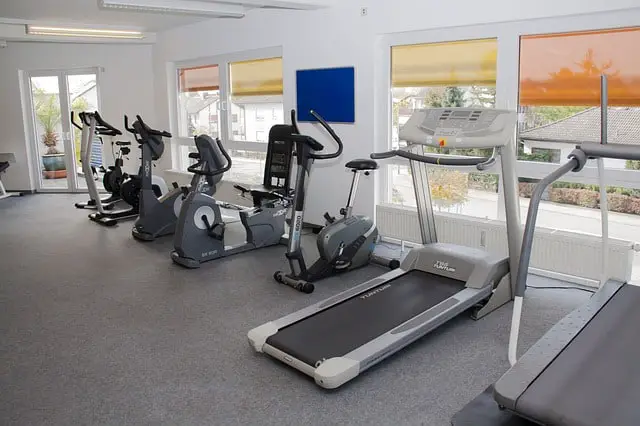 Image via Pixabay
What customers say
The reviews for the Weslo Cadence G 5.9 treadmill vary widely with a customer satisfaction rating. It seems those who buy the treadmill knowing it is an entry-level bargain end up happier. Disappointment awaits you expect top-of-the-line features at this price point. Overall, it appears people say it's a good value for the relatively small cost. One note: Some people report getting damaged treadmills due to the heavy weight of shipping this item. However, they also report it is packaged carefully to protect from damages.
Price
Here is where the Weslo Cadence G 5.9 Treadmill really shines. You can expect to take about an hour to assemble the treadmill yourself, and some people say you need two people to do it. As a huge bonus, you can get free shipping on Amazon, which is amazing for such a big and heavy piece of workout equipment.
How We Reviewed
For the purpose of our review, we stayed with entry-level treadmills with similar features and in the same price range. You can make a million upgrades, as you'll see. We focused on entry-level treadmills that offer the same basic features and are meant more for walking and light running. Those who are tall, heavy, very athletic or any combination of those three should proceed with caution. There are treadmill choices that will offer larger motors, bigger tracks, and higher weight limits that will be more suitable.
How Other Brands Compare
Let's take a look at several other entry-level treadmills in the same general price range. We'll skip the ProForm Performance 300i Treadmill since the same company makes them and they both have a lot of the same features. The company reported it's discontinued anyway.
[amazon link="B07B6H7XBN" title="SereneLife Smart Digital Treadmill" /]
[amazon box="B07B6H7XBN"]
If you are already in the market for a small treadmill that folds up for easy storage, you might like this one. Of course, this one is about as compact as it gets. The track size is just 39.3 inches by 13.4 inches, so it's safe to say this one is probably best for walking and for smaller-sized people. The motor power is just 1 horsepower, which isn't strong enough for vigorous workouts. Accordingly, the maximum speed is six miles per hour. Still, it has a surprisingly high weight limit of 265 pounds and folds up easily.
The SereneLife pairs with the 'iFitShow' App via Bluetooth. Control the workout from your smartphone, tablet, or another device. You can place the device on the tablet holder. Access Google Maps training routes to watch interesting scenes unfold as your walk. The digital LCD display is backlit for viewing in the dark. Sensors on the hand grips monitor heart rate. It also has a safety key to shut off the unit if you start to trip, which unfortunately seems like a real possibility given the small footprint of the track. There is a small incline, which the manufacturer states is electric versus manual. It may be ideal for cramped apartment spaces, if you fit on it, that is.
[amazon link="B072R2T7K5″ title="Goplus Folding Electric Treadmill" /]
[amazon box="B072R2T7K5″]
This treadmill offers much of the same features as the Weslo Cadence G 5.9 Treadmill. The motor is 2.25 horsepower, but the maximum speed is slightly lower at 7.5 miles per hour. The size of the track is a bit smaller at 16 inches wide by 47 inches long. There are three manual incline options and heart rate monitors on the small handrails. The treadmill folds up to save space with a weight limit of 220 pounds. The warranty information is on the parent company website, Costway, where they offer a 90-day limited warranty. It wasn't easy to find any warranty information on Amazon.
One main difference is the 5-inch Blue-Ray LCD Display with built-in speakers. It may be a little easier to see in dark rooms and has 12 exercise programs. It also features Bluetooth connectivity that works with the "G-Fit" App. The unit weighs 96 pounds.
[amazon link="B01M0L0D90″ title="XTERRA Fitness TR150 Folding Treadmill" /]
[amazon box="B01M0L0D90″]
In the same price range as the Weslo Cadence G 5.9 treadmill, this treadmill has the same-sized track at 16 inches wide by 50 inches long. Again, that's not ideal for taller, heavier people or for athletes who really want to run hard. The motor is also the same at 2.25 Horsepower with a maximum speed of 10 miles per hour.
This XTERRA comes with a basic 5 inch LCD display, three manually adjusted incline setttings, a fold-up design, and XTRASoft deck cushioning technology. In fact, one of the only areas that make it different from the Weslo Cadence is the hand pulse grips sensors on the handlebars to monitor your pulse. Also, it offers 12 programmable workouts rather than six. Even the warranty is similar, with one year for the motor and 90 days on parts and labor.
The price range for the XTERRA Fitness TR150 Folding Treadmill is on Amazon. Expert assembly is an option for an extra.
Welcome Workout or Human-Sized Hamster Wheel?
Now that we've taken a look at some similar treadmills, what will their ultimate future hold? Will they see regular use, or be tucked into a dark corner until an eventual yard sale?
[amazon fields="B007O5B0LC" value="thumb" image_size="large" image_align="center" image="3″]Image via Amazon
A well-trodden path
The pros of the Weslo Cadence G 5.9 treadmill are the low price, simple but essential features, relatively small footprint, and ease of use. It has a track size, motor, and top speed that will work for many people looking for a brisk walk or light run in the comfort of home. For those who aren't really tech savvy, they will still be able to operate this model with ease. The competitors in the same price range may be suitable if you want more high-tech options and can trade off for a smaller track size, motor, and speed.
Tread lightly
The big problem with any of these treadmills will be for those who want a treadmill for demanding or advanced workouts. You will want to buy this treadmill if you are an entry-level beginner. They are reasonably quiet, although higher-price models will be quieter. The warranties are minimal. They could definitely be better, so it's probably advisable to purchase extended warranties, which will add some cost.
Which Path to Tread?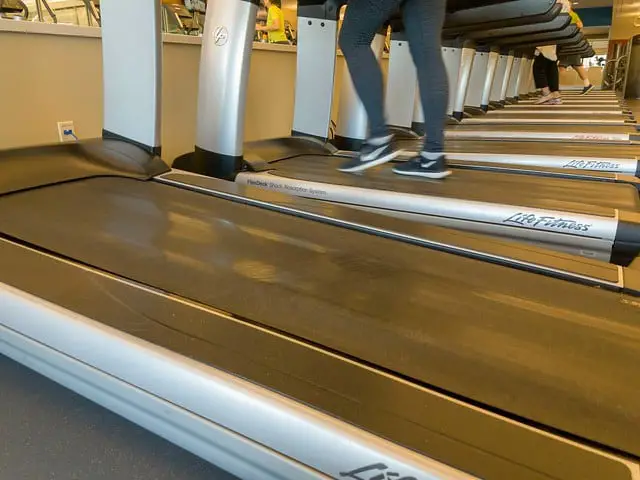 Image via Fli​​​​​ckr
Between the XTERRA Fitness TR150 Folding Treadmill and the Weslo Cadence G 5.9 treadmill, it's hard to make a pick. They are so similar in features it almost doesn't matter. If you prefer hand sensors on the handrails to monitor your pulse, that may sway your decision. Another factor may be the warranty. The Weslo Cadence G 5.9 treadmill is made by ICON Fitness a well-known fitness company. On the other hand, XTERRA Fitness is also well-known, with USA based customer service and 30 years of experience.
The ultimate path you take is always up to you. We hope you enjoy your decision for many years to come.