*This post may contain affiliate links. As an Amazon Associate we earn from qualifying purchases.
Treadmills are as diverse as the people who use them. They come in all kinds of shapes and sizes. From the most basic walking machine to the most expensive Cybex treadmill at your local gym, they are a staple of modern life. Whether you're a cardiac patient in need of your daily exercise or a marathon runner whose training can't be held up by thunderstorms, there is a treadmill out there for you.
The importance of the treadmill to the health and well-being of human beings is ironic, given its horrific past. The treadmill, designed in 1818 by Sir William Cubitt, was built with anything but wellness in mind. Cubitt wasn't in the fitness business. He created the "treadwheel," a long, short waterwheel on dry land powered by the strides of prison inmates rather than water. It aimed to use walking as both a work regimen and a means of punishment. It was very effective.
One guard who witnessed the treadwheel in action said that it was the treadmill's "monotonous steadiness, and not its severity, which constitutes its terror." Being sentenced to walk the day away was considered the worst possible prison assignment. Today, people pay premium money to their local gym for the same privilege.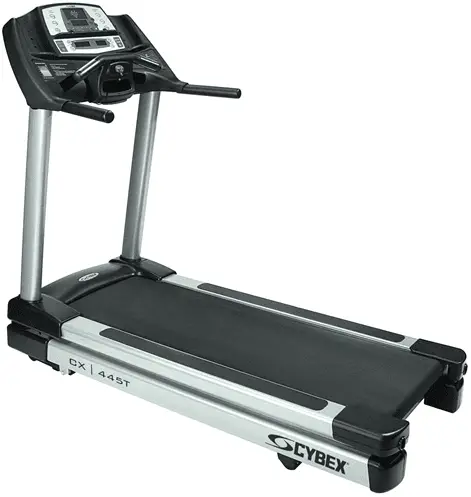 About Cybex
Cybex is an American company with a storied past. Cybex, founded in 1970 as the exercise division of the hospital supply company, Lumex, grew and developed as a product but never quite stabilized as a company. Regardless of what happened behind the scenes, Cybex produced industry-leading commercial exercise equipment for decades. The Cybex treadmill is a staple in gyms across the country and around the world.
Financial troubles and an unsuccessful stint on the NASDAQ ultimately led to a Cybex buyout by Brunswick. The famous billiard and bowling company is the parent company of Cybex rival, Life Fitness. Brunswick announced that Cybex would become part of Life Fitness' expanding lineup of products.
Since the buyout, the Cybex treadmill is a different animal. Life Fitness has kept the best of the design qualities of the Cybex lineup but allowed the brand to suffer in the areas of motor strength, availability, and diversity. For years Cybex carried a line of five treadmills. They've whittled that down to two.
The legend lives on
While it takes very little time to learn the fate of the Cybex treadmill, the internet — doesn't seem interested. A quick search of the company yields review after review for "the best 2018 Cybex," leading to keyword-heavy articles about new products that do not exist. A trip to the Cybex home page is all it takes to learn the truth.
There's more to it than that, however. As you dig a little deeper, you find that those five models were so well-built, used and refurbished versions are alive and well all over Amazon. Reviews for products sold in small quantities are hard to find, but professional reviewers have always loved the iconic Cybex treadmill.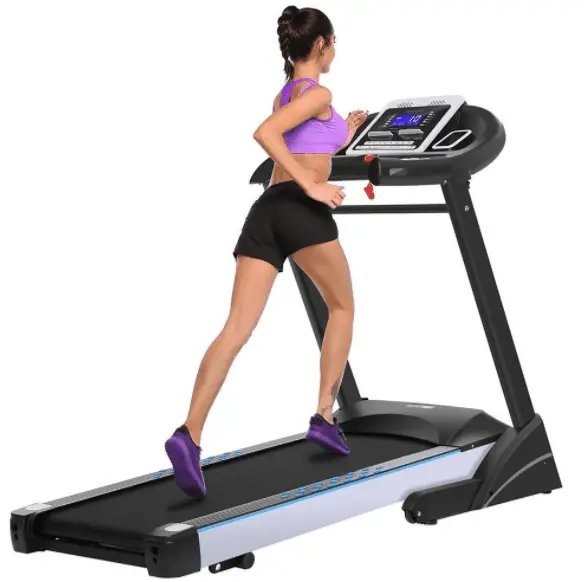 R Series
The R Series Cybex treadmill still features all of the goodies that make for such a legendary brand. Their unique suspension system, now in its 4th generation, offers soft landings and a firm toe-off, giving you the maximum workout with the lowest possible impact on your joints.
The Interval Training Zone feature allows you to change speeds while running. The belt will accommodate virtually anyone at five feet long by 22 inches wide. The powerful 4.0 horsepower motor, combined with a quality frame and deck construction, cive this Cybex treadmill an impressive 400-pound weight allowance.
A USB port for charging devices and updates and your choice of either a full touchscreen, TV capable display or a simple LCD informational display give you great entertainment options. A standard internet connection is handy to collect usage information, exerciser insights, and more.
The Cybex website does not list the maximum speed or the incline level for this treadmill, which is only available commercially.
V Series
The V Series Cybex treadmill is a stripped down version of the R Series. The standard low-deck and IS4 suspension technology are intact. The deck is the same length but two inches narrower. The motor is 3.0 horsepower. Stripped down or not, the V Series Cybex treadmill is still a commercial-grade machine.
This product, which Cybex advertises as "available domestically through our sales force," has a full spec sheet available and can be purchased for your home gym. To compare the V Series Cybex treadmill to a comparable Cybex from a few years ago would almost be unfair. The smaller motor, however, doesn't mean you're getting an inferior workout. With a top speed over 12 MPH and an incline of 15 percent, this treadmill is a workhorse.
Cybex warranties the frame and motor, rated for 400-pounds, for seven years. They cover parts and labor for one year.
Price
Looking for the price of a shiny new Cybex treadmill? Good luck with that. Cybex isn't a brand you walk into Sears and buy one off the floor. You can't order one from Amazon. Not even Amazon Prime. Cybex, as a residential product, is reserved for affluent homes.
There are many options, however, for you to pick up a used or refurbished Cybex treadmill on Amazon.
Comparing The Cybex Treadmill
Comparing a Cybex treadmill to others on the market seems almost unfair. What is unjust, however, is leaving the average buyer without the information they need to purchase a quality product at a reasonable price. There are plenty of options available in the world of treadmills.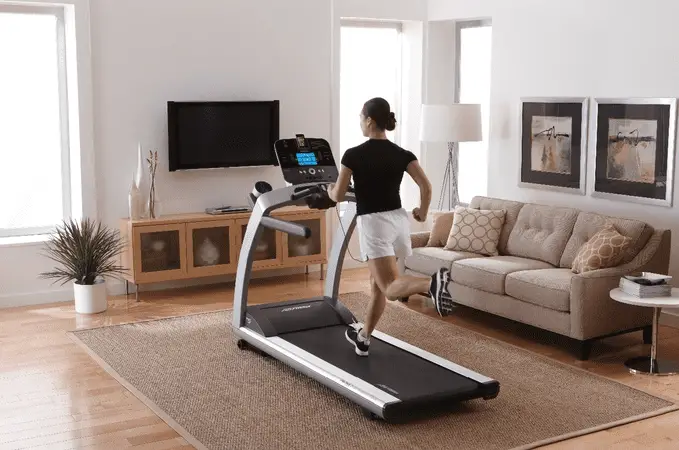 How we reviewed
We compared the Cybex treadmill to other units on the market with similar options. We considered features, price, warranty, professional reviews and — whenever possible — customer reviews.
ProForm
[amazon box="B00Z9HAYIM"]
ProForm offers a diverse line of products. With Amazon prices  there is a ProForm treadmill for everyone. Like the Cybex treadmill, ProForm is an American brand. They are owned by ICON, which also owns ProForm's biggest rival, NordicTrack.
Proform has three grades of treadmills. The Pro Series, the Power Series, and the Performance Series. All three offer sturdy frames and motors and options customers love.
ProForm offers quality equipment at far lower prices than the Cybex treadmill. The Pro Series has a three-and-a-half CHP motor. It will be able to compete with the best equipment in the industry for durability.
Horizon
[amazon box="B00DIUM8BS"]
Horizon is another company that takes treadmills very seriously. They have a wide range of models available. The low-end model is jam-packed with features and gives you a great look ahead to their elite line. 
Horizon isn't in direct competition with the Cybex treadmill, but it is a great solution for a home gym.
Octane
[amazon box="B019I3QUDA"]
Octane Fitness is truly in a class by itself when it comes to treadmills — mostly because they don't make one. They have one goal in mind: zero impact training. They offer an alternative to the traditional treadmill called the Zero Runner.
The Zero Runner works like a cross between an elliptical machine and a treadmill. Your feet sit solidly on pedals that mimic natural running, walking, or jogging. The awkward, cross-country skiing feel of the elliptical was engineered out. The zero impact qualities are, fortunately, intact. The user is, therefore, free to shape their workout.
Its creation will cost you every bit as much a Cybex treadmill. A Zero Runner will run you anywhere for a brand new unit. All octane products come either fully assembled or with an assembly crew, at no extra charge. While there aren't many customer reviews, they are overwhelmingly positive for both their base and flagship models.
ProGear
[amazon box="B07BY2MTRD"]
Those looking for a specialty treadmill without worrying about their budget will love Woodway treadmills. As with the V Series Cybex treadmill, Woodway caters to the high-end customer who wants specialty equipment at home. Woodway also builds commercial-grade equipment that competes directly with any brand at your local gym.
Woodway's website lists an impressive clientele, including all four major league sports and at least three departments of the United States Military. Their treadmills can incline 25 percent. That is 10 to 15 percent higher than standard. Their high CHP motors are energy efficient, keeping operating costs down. Woodway is the treadmill other premium treadmills aspire to become.
Precor
[amazon box="B00LJWRAFQ"]
Precor has been in the home fitness business since 1980. They are innovators. Precor was the first company to put onboard electronics on exercise equipment. Tracking heartbeats, calorie counting, and pedometers all started with Precor.
Precor is a manufacturer of high-end home gym machines. They offer the homeowner the benefit of lifetime frame warranties and excellent service. Their treadmills are well-built and get great reviews. There are, however, some basic issues with Precor that they need to address. For that kind of a price range, Precor offers nothing in the way of multimedia entertainment or onboard speakers, two simple elements that are wildly popular and inexpensive to add.
Bowflex
[amazon box="B072MPR2TT"]
Bowflex was born in 1986 and has been developing exciting new products ever since. The company's focus is gym quality, low-impact equipment at competitive prices. Bowflex is a major player in fitness and always will be.
Bowflex sells two treadmills. It has an impressive array of features. A full-color backlit LCD screen puts your favorite programs front and center and easy to find. The BXT 216, the high-end Bowflex, has all the features of the smaller model, like the folding deck and Bluetooth connectivity, and adds premium sound and entertainment options.
Bowflex users don't merely run; they form communities. Their social app allows you to join friends along 27 different routes. You'll feel the same burn when the flat, paved road turns into an uphill struggle on dirt.
Bowflex has the best interest of runners in mind. All Bowflex products are produced and tested by an eclectic group of people, described on their site as "a mix of fitness pros and beginners, ex-athletes, band geeks, obstacle course racers, dog walkers, joggers, moms, dads, millennials, boomers, bikers, and hikers."
Bowflex is a quality company selling top-notch products.
Cybex Is Great, but You Have Other Options
Cybex is a great wish list item. Those fortunate enough to afford even a refurbished model can sleep well at night. They've purchased an industry standard flagship. For those looking for a quality exercise experience without the cost of building a Gold's Gym in your basement, you can't beat ProForm. They offer every grade imaginable and have an excellent reputation.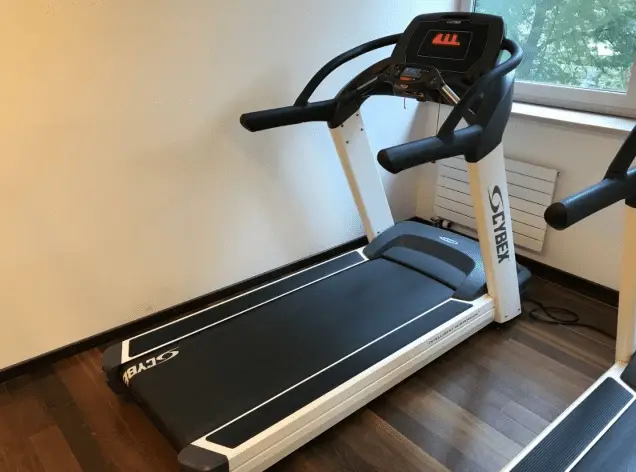 Precor, which compares very well with a Cybex treadmill, is a great alternative if Cybex doesn't work out. Precor offers the same commercial quality in machines designed for home use. Begin by choosing your budget and build your gym from there. When it comes time to pick your treadmill, choose your favorite options and spend wisely.