*This post may contain affiliate links. As an Amazon Associate we earn from qualifying purchases.
In the past 40 years, machines like the Sole F60 treadmill have become a distinct part of modern culture. From the very basic walking machine of the 1970s to the platforms of today that look more like the cockpit of a 747 with a belt, treadmills made their mark on history.
Cardiac patients use treadmills to exercise the most important muscle in the body. People enjoying a healthy lifestyle use them to achieve their goals for steps in a day or to burn calories. Hardcore athletes use them to train for hardcore competitions. The treadmill, therefore, is as versatile as an exercise machine can be.
Where Treadmills Come From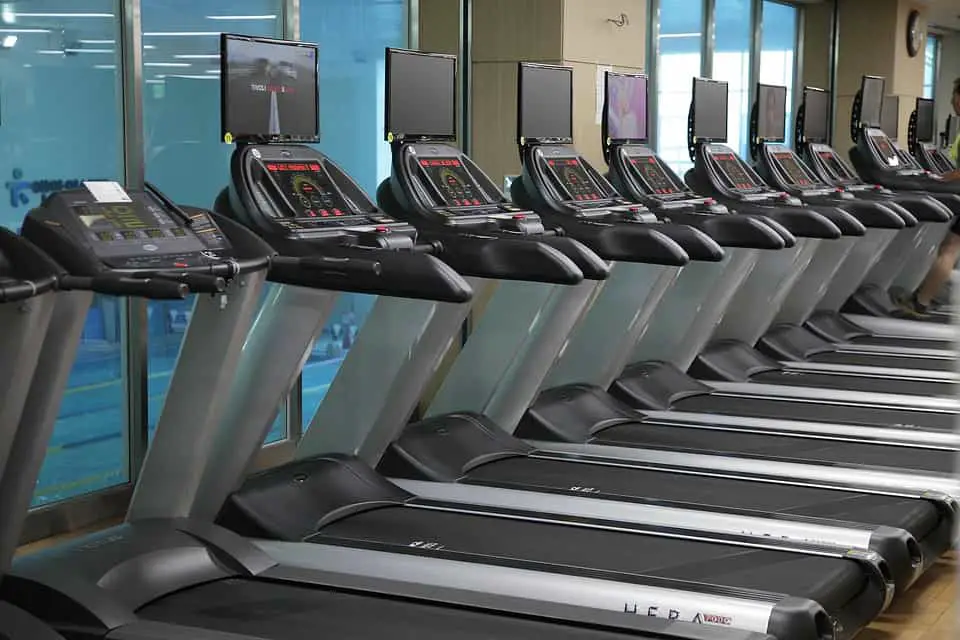 As popular as the modern treadmill is, it has a past that is absolutely terrifying. You were a prisoner in England in the 19th century. Rather than performing typical inmate tasks, like breaking rocks, tending fields or janitorial duties, you're assignment is the "treadwheel." You are immediately afraid.
That's because the treadwheel, designed by Sir William Cubbit, is a form of punishment,  The device's motion, adapted to mill grain using the power of prison labor, earned the name "treadmill." One guard from the time commented that it was the monotony of the machine that was so terrifying. Today, we pay good money for the privilege to use a concept that Parliament outlawed as torture.
About Sole Treadmills
The Sole F60 treadmill is one of a long line of exercise machines offered by the company. They list seven current models of treadmills on their website, along with numerous other types of machines. Sole is well-known to exercise enthusiasts as a quality mid to upper-end home machine. They are also preferred by hotels for in-room fitness, with commercial devices that meet or exceed rigorous industry standards.
Sole, as a company, focuses on options that are important to people. Deck size, automatic incline, and entertainment choices make the difference between a machine you can use to exercise and a machine you enjoy using to exercise.
The Sole Line
In addition to treadmills, Sole also carries a full line of ellipticals and exercise bikes. Where they shine, however, is the treadmill. Sole offers seven current models. The Sole F60, unfortunately, isn't on the list of current machines. Its replacement, however, the Sole F63, is a newer, upgraded model.
[amazon link="B01DMZY0O6″]
[amazon box="B01DMZY0O6″]
An independent professional reviewer listed the Sole F60 treadmill as being too inexpensive to take seriously — until they tried it. They found that the bare-boned, no-frills Sole F60 treadmill to be packed with incredible features for its price range.
The compact, folding design is easy to stow away, yet sturdy enough to hold up to 325 pounds. The motor is incredibly strong, at 2.5 CHP. The track, at 60-inches long by 20-inches wide, is above average and sturdy. Sole's CushionFlex technology reduces joint impact by up to 40 percent.
The unit also came complete with 10 programs, heart rate monitors, built-in cooling fans and a company that stands behind its products. Sole F60 treadmill customers bought a machine with a lifetime frame and motor warranty, three years on electronics and parts and a full year on labor. You can run smoothly and quietly on a Sole F60 treadmill at up to 12 MPH. The motorized incline brings you from zero to 15 percent. Controls on the handles make changing speed or incline a breeze while you work out.
[amazon link="B00O4A0AD4″]
[amazon box="B00O4A0AD4″]
The Sole F63 is the current model comparable to the F60. Regarding options, it is virtually identical. It offers the same speed, incline, program and heart-rate options, and foldable design as the Sole F60 treadmill.
The motor is an upgrade to a 3.0 CHP, and aesthetically this treadmill looks more modern. The warranty is the same, as is the price point. Those looking for an F60 will be more than happy with the F63.
What Customers Say
While there are no reviews available for the Sole F60 treadmill, customers have weighed in heavily on its successor. The F63 has plenty of fans — and a few foes. 
The reviews on Amazon weren't so kind. The unit itself was glitchy and needed replacement parts when it first came out, an issue that vanished in 2012. Treadmills have a lot of moving parts. They are heavy and come shipped in awkwardly-sized boxes that are moved by warehouse workers and truckers using forklifts and pallet jacks. People make mistakes, and often a company's reviews pay for it.
Price
The Sole F60 treadmill has no pricing available. The F63, which lists on the company's site in the same range as the F60, is regularly on sale. Sole also offers free shipping.
Where to buy a Sole F60 treadmill
The only authorized dealer of Sole residential equipment is Dick's Sporting Goods. They offer the complete Sole line of treadmills as well as several competitors. The benefit of having a local retailer available is the ability to test-drive. If you have the opportunity to try it before you buy it — do it. This may be considered a "mid-grade" unit, but it is still a significant purchase.
​Comparing The Sole F60 Treadmill
The best way to compare the Sole F60 treadmill to its competition is to compare the F63 to the other brands sold by Dick's. They've assembled a great lineup of equipment at varying price points. Finding the features, specs, and warranty for you won't be hard.
HOW WE REVIEWED
We compared brands based on how their features and specifications measured up against the Sole F60 treadmill's successor, the F63. We used professional research, verified customer input, and independent professional reviews to make our comparisons and complete our assessment.
AFG Pro 7.2AT Treadmill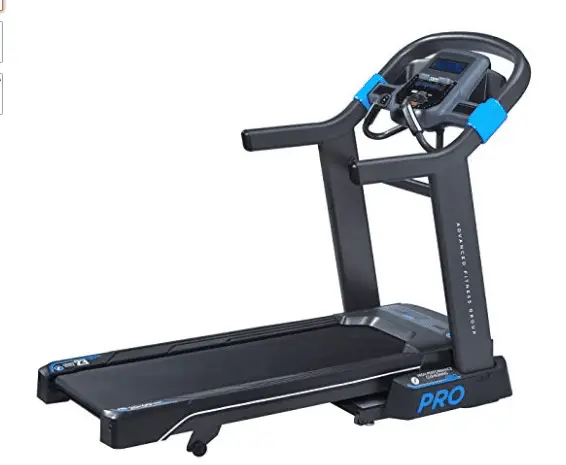 Other than appearance, this unit is virtually identical to the Sole F63. The motor, at 3.25 HP, is comparable. The deck is the same size It inclines to 15 percent, and the heart monitor and program features are very close. The F63 has two more programs, but the AFG Pro 7.2 offers Smart Bluetooth, for connecting up to four devices, and a backlit LCD screen.
The unit also comes with standard floor stabilizers and a hydraulic folding design. Looking at the specifications, the two treadmills are nearly interchangeable. The price point is the same, with an all-the-time sale price. Even the warranty is the same. Lifetime on the frame and motor, three years for electronics and a full year on in-home labor.
​ProForm 995i
[amazon box="B00ENW4FAW"]
ProForm loves residential treadmills. They are exceptional at making them. Just like Sole, they back them with a lifetime frame and motor warranty. This quality piece of equipment is another that rivals the Sole F60 treadmill as well as the Sole F63. With the ProForm 995i, you will run up to 12 MPH, incline up to 15 percent at the touch of a button and use their innovative "Watts LED Display" that shows the energy you've spent and the quality of your workout.
The ProForm motor is a 3.0 CHP commercial quality drive. Under proper conditions, it will deliver reliable, smooth performance on demand without overheating. The 60-inch by 20-inch belt is rigorously tested.
Horizon Fitness T101 Treadmill
[amazon box="B00DIUM8BS"]
Dick's offers the Horizon Fitness T101 as an alternative to the Sole F63. It comes in at a lower price point than the three treadmills we've covered. The Horizon is a great option for a family on a budget. The belt, which is only five inches shorter, is just as wide as the Sole F63 at 20 inches. The motor is a powerful 2.5 CHP. This machine doesn't go as fast or as high. But at 10 MPH and a 10 percent incline, there's a lot of exercising available.
Those who can sacrifice the speed and incline restrictions will find themselves with an excellent treadmill for far fewer dollars. The warranty is the same. Customers love the features and complain little about the shortcomings.
Nautilus T616 Treadmill
[amazon box="B078HM8TRN"]
Nautilus is a lower-end residential equipment company. Their lines are not geared towards the commercial grade. The 616T is their flagship, top-of-the-line model treadmill. Sticking to residential-grade machines, however, has not hurt Nautilus regarding quality. They compete at this level every bit as well as Sole, AFP or ProForm.
This machine is a powerhouse of options, including the ability to store options for four different users. Small details like that make Nautilus appealing to families. The unit has a weight limit of 300 pounds, a 2.75 CHP motor, and a 55-inch by 20-inch belt that runs up to 12 MPH at an incline up to 12 percent.
Add to all of that your standard Bluetooth connection and USB charging ports and you have a treadmill ready to compete. Where it lacks, however, is warranty. A 10-year frame and motor warranty is excellent, but it does not compare to a company willing to put "lifetime warranty" on their frame and motor. Nautilus covers mechanical and electrical parts for two years and labor for one year. Unfortunately, there are not any customers reviews at the time of this writing.
LifeSpan Fitness TR1200-DT3 Desk Treadmill
[amazon box="B009QHLWUK"]
Let's have a look at something completely different. This treadmill is also offered at Dick's Sporting Goods. It's sold as a commercial-grade treadmill and retails in the same price range as the Sole F63. There are, however, many differences.
A "desk treadmill" doesn't come with a desk, it fits under one. The idea is to keep yourself walking while you're working. The design of the machine is simple. Its belt is 56 inches long by 20 inches wide. It sits off the floor to stabilize shock, thereby reducing the impact on your joints.
As far as features — there aren't any. The 2.25 HP high-torque motor and sturdy construction allow a 350-pound person to exercise at up to 4 MPH. The frame has a lifetime warranty. The motor is covered for three years. This machine doesn't compete with the Sole F60 treadmill in anything other than price. Nor does it compete with any of the others we've reviewed.
What it does is give you an option to add the treadmill not only as an option for a home gym but as an option for everyday living.
​The Verdict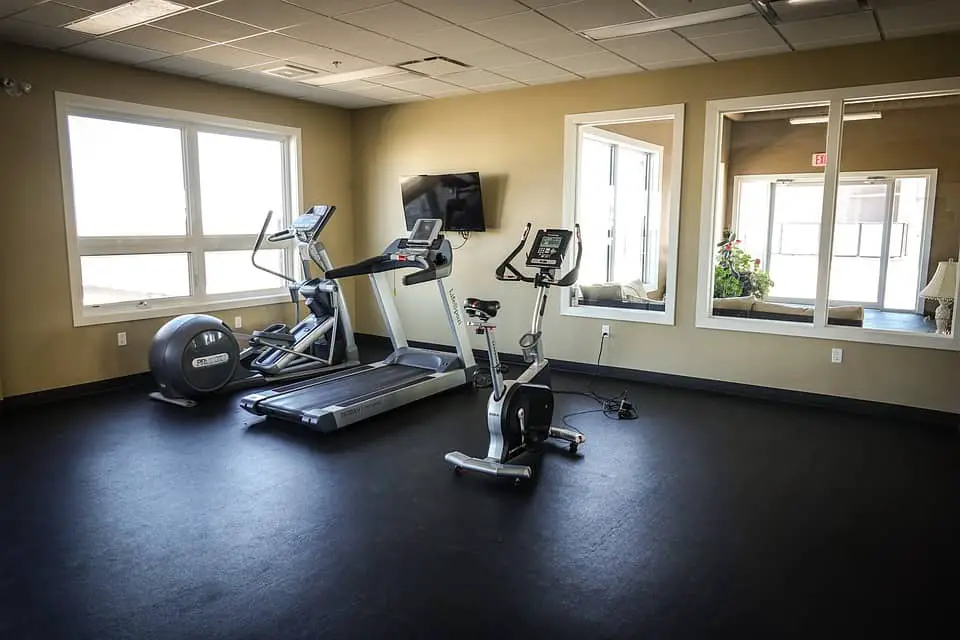 Those looking in the price range of the Sole F60 treadmill and its current sibling, the F63, can rest assured they are getting quality equipment for their money. While other models are identical on the outside, the fan wheels that cool the Sole treadmills are unique. Your motor will, therefore, run cooler, longer and more efficiently than most on the market.
Walking is one of those things that will go down in history as having saved the human race. Treadmills and FitBits and 10,000 steps per day are turning a society that spent decades finding new ways to sit down and relax into one that gets up and goes.