*This post may contain affiliate links. As an Amazon Associate we earn from qualifying purchases.
Have you ever looked in the mirror and thought to yourself, "I need to hit the treadmill?" If so, a Weslo Cadence R 5.2 treadmill may be what you need. These treadmills are light enough to move from room to room, and they don't take up too much space. Also, it syncs with your iFit so that you can keep track of your workouts.Because there are a lot of treadmills to choose from, knowing some basic treadmill concepts better prepares you for when you start shopping. For instance, I once bought a used treadmill and set it up in my hallway. Unfortunately, the belt was way too big and to dismount I had to let it fling me into the wall behind me. We here at Treadmill Portal have learned what to look for through hard experience.For starters, the belt should be a minimum 48 inches long and 16 inches wide, and it should be able to maintain a speed of 10 miles per hour or more. Also, it's imperative that the belt be able to absorb shock and not slide around with each foot strike. Finally, its frame should be steady and not shake around. The Weslo Cadence R 5.2 checks all of those boxes. But, is it right for you?
ALL ABOUT THE WESLO CADENCE R 5.2 TREADMILL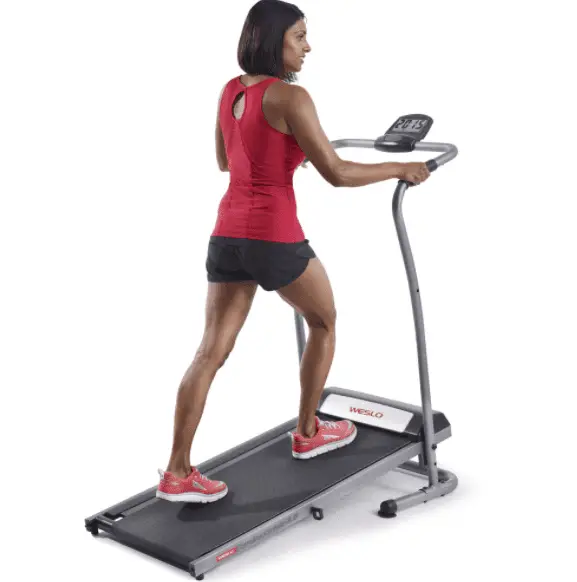 The Weslo Cadence R 5.2 treadmill is just one of Weslo's huge line of treadmills and ellipticals. Because Weslo's owner is fitness giant Icon Health and Fitness, it's part of a massive lineup of health products. This includes Nordic Track, ProForm, Gold's Gym, and more. Also, Icon is the creator and producer of iFit products which help you keep track of your workouts. Although Icon is an American company from Utah, most of its manufacturing gets done in China and Mexico.Which brings us to the Weslo Cadence R 5.2 treadmill.
Specifications
To begin with, the Weslo Cadence R 5.2 treadmill looks like an average treadmill, complete with a large LCD panel, handlebars for stability, and a cushioned belt running along the base. This treadmill has a few extras working behind the scenes.First, there are six preset workouts designed by a certified trainer. Then the LCD panel is loaded with Google Maps, so you can jog through different cities and environments around the world, without leaving your home. There are two inclines available, and a two-horsepower engine can reach speeds of up to 10 miles per hour.
Weight: 110 pounds
Belt: 16 inches by 50 inches
Capacity: 250 pounds or less
Finally, this treadmill is iFit-ready, allowing you to sync your iFit device with it to track your workout. You'll need an annual iFit subscription for this to work.
Pricing and warranty
The Weslo Cadence R 5.2 treadmill comes nearly ready to use with minimal assembly required. Also, this treadmill comes with a 90-day parts and labor warranty.
How Does It Stack Up?
So now you're thinking that this is the treadmill for you, but have you looked at any of the competition? There are a wide variety of treadmills out there, all with different features and styles. Perhaps you don't care about iFit and want something that will just allow you to run? Then there are a lot of people with small spaces who require a folding treadmill so that they can put it away after each use.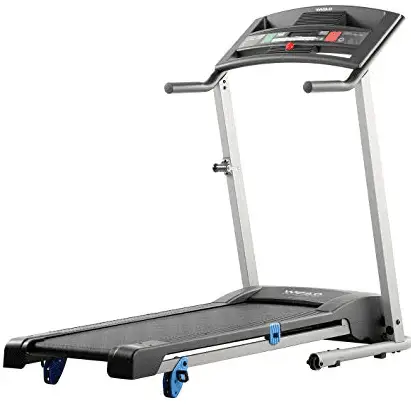 How We Reviewed
To compare the Weslo Cadence R 5.2 treadmill to the others, we chose four treadmills which offer all the critical functions of a treadmill: belt size, belt stability, and frame stability. Then we went to each company's website to learn a little about them.Next, we visited Amazon and read through customer reviews. We like customer reviews because it gives us a good idea of real-world experiences by real people, and Amazon is an excellent source of reviews. This way we were able to get a good idea of how the Weslo Cadence R 5.2 treadmill stacks up to the others.
Weslo Cadence R 5.2 treadmill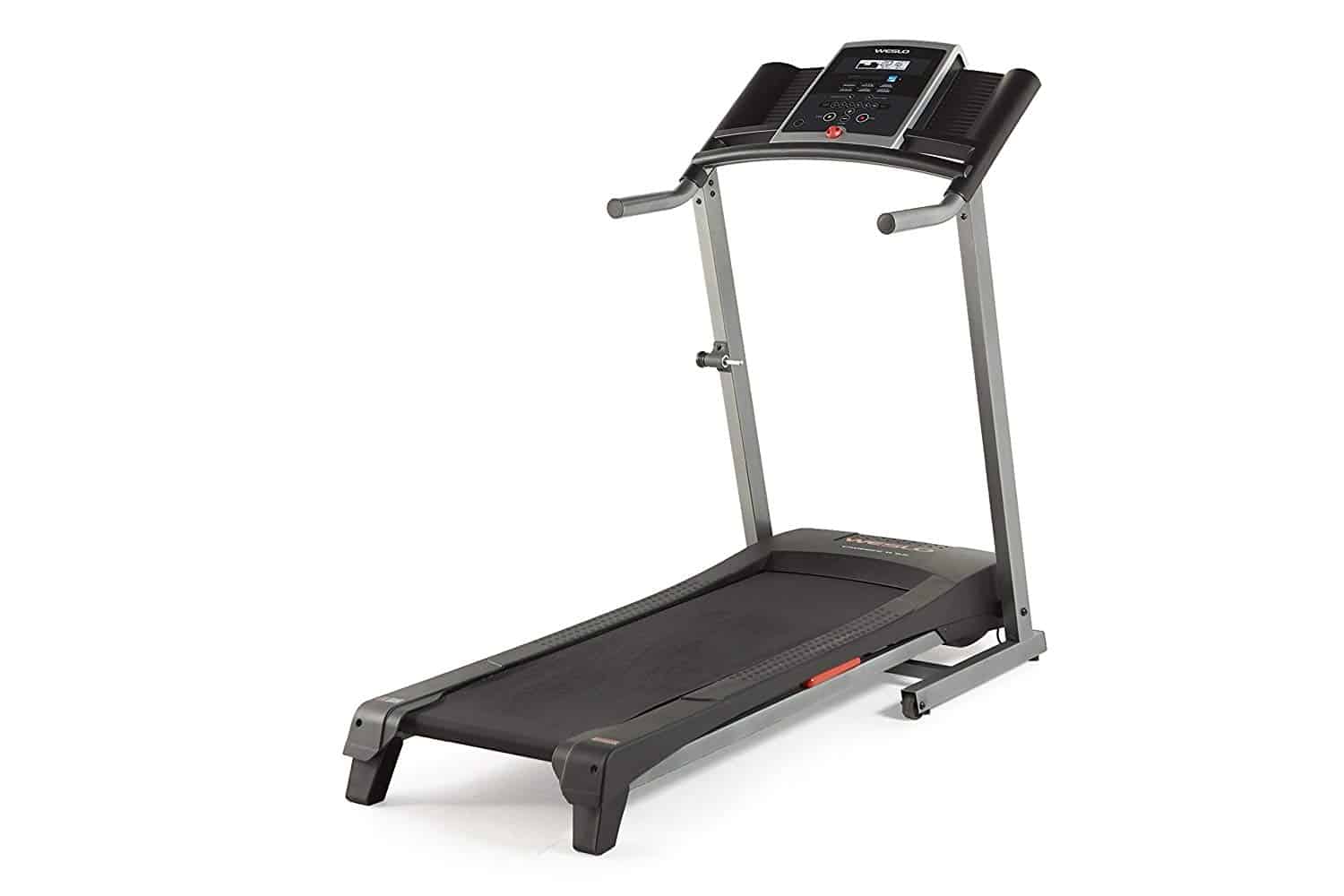 Like the four other treadmills to which we compared the Weslo Cadence R 5.2 treadmill, we went to Amazon to read customer reviews. Almost everyone said that this treadmill is more for a casual workout than a hard run session. One person complained that it seems cheap and is suitable for a brisk walk but can't handle much else.
NordicTrack T 6.5 treadmill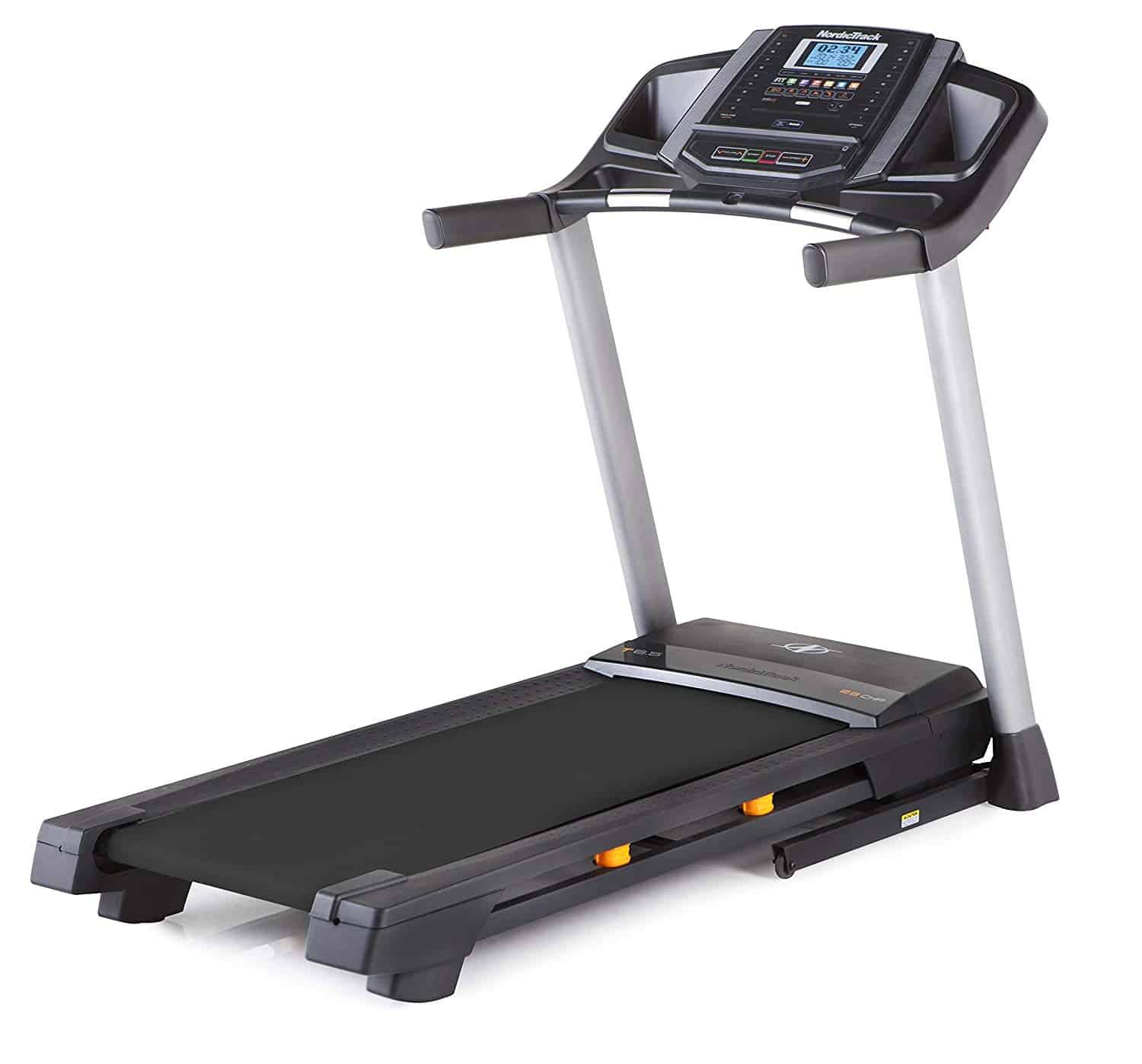 First up in our comparison is the NordicTrack T 6.5 treadmill. NordicTrack is another Icon Health and Fitness brand that began in 1975 in Michigan when they created the living room skiing machine, which became an instant success. In 1998 NordicTrack was acquired by Icon and they've been selling fitness equipment ever since.
Because the NordicTrack T 6.5 treadmill is so similar to the Weslo Cadence R 5.2 treadmill, choosing between the two comes down to their extra features. The NordicTrack comes with 20 prebuilt workouts, a digital incline selector, and a 2.6 horsepower motor. Instead of iFit, the NordicTrack can sync to your phone or iPod through Wi-Fi, and you can plug in right to the front panel and listen to whatever music with which you workout. It has a 20-inch by 55-inch tread. Best of all, the NordicTrack comes with a lifetime warranty and a 25-year motor warranty.
Many people loved how fast this machine can go and that it can carry up to 300 pounds of weight. The frame is stable, and the incline increases are easy to use. A few people complained that the motor is very noisy, and the belt is squeaky.
GoPlus 2.5HP folding treadmill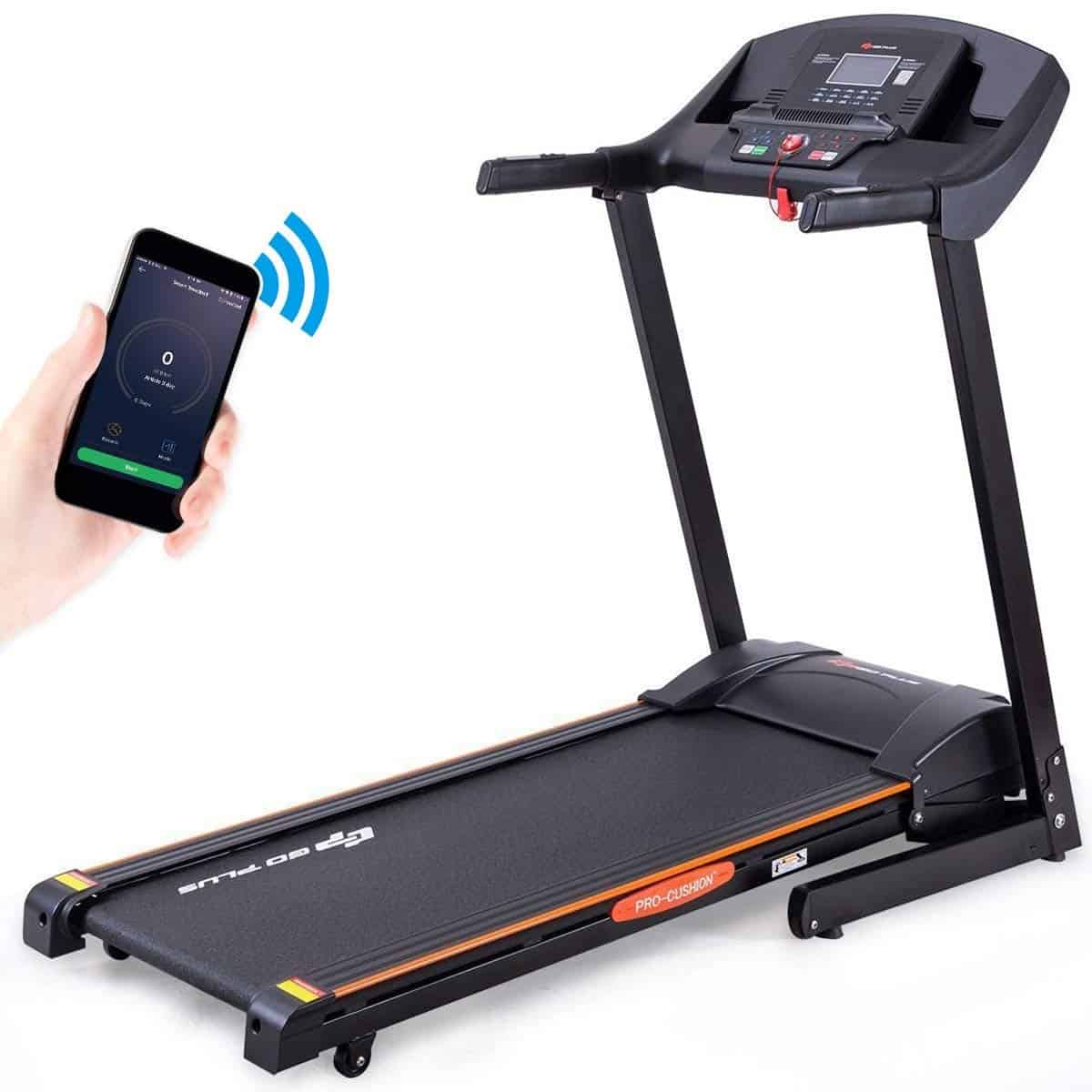 Next is the GoPlus 2.5 HP folding treadmill. GoPlus is a brand of Aigo Inc, a Chinese electronics manufacturer who sells primarily online, mainly through Amazon. The company's official name is "Beijing Huaqi Information and Technology Company Limited," but we'll just call them GoPlus for simplicity's sake.
This treadmill features a five-inch LCD panel, a 2.5-horsepower motor which can provide speeds of up to 10 miles per hour, and a digital grade incline so you can adjust by up to nine percent at a time. The belt measures 18 inches by 50 inches. Because it folds up and has two wheels on the base, it is easy to put away after you have used it. This machine doesn't come with any warranty.
Almost every customer wrote that the treadmill was able to handle hard running at high speed without any issues, so that's a good thing. A few people wrote that the belt has trouble staying on track while they're running, although this seems to be the exception and not the norm. Without a warranty, however, you're taking your chances.
AFG 3.3AT electric treadmill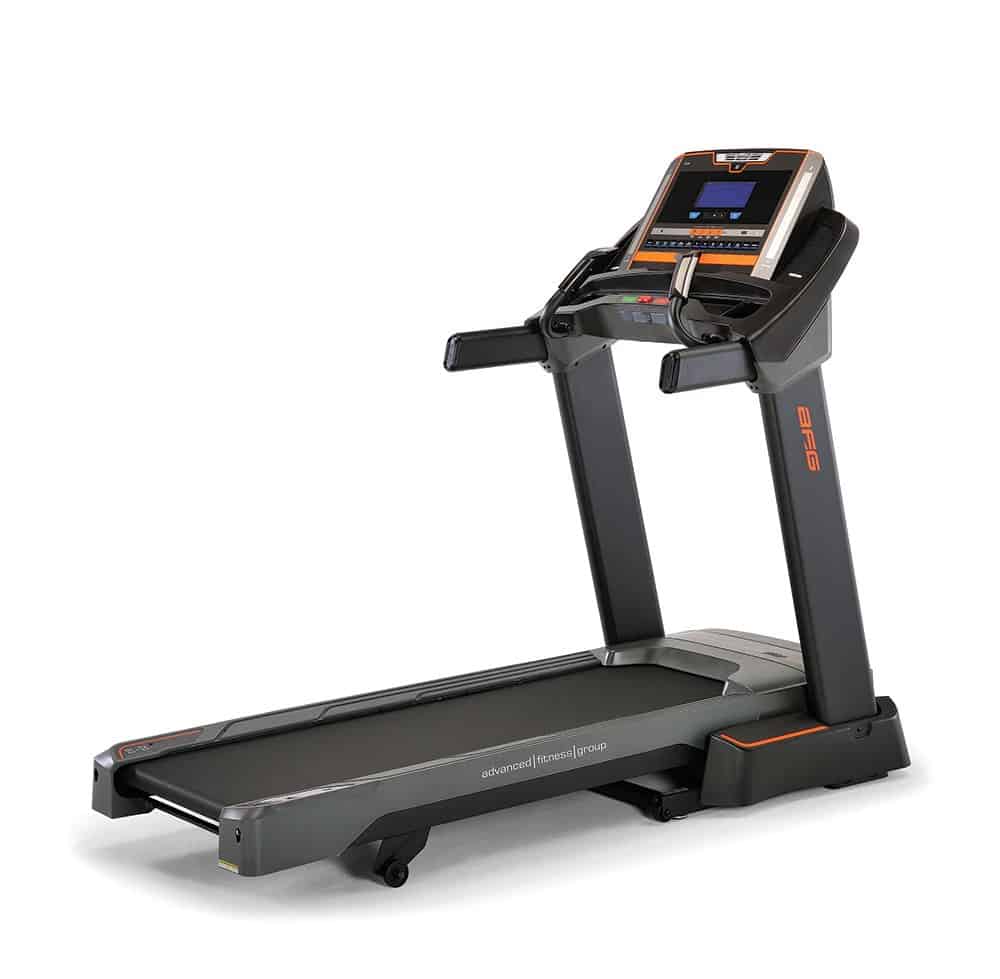 Next is the electric treadmill from Advanced Fitness Group, or AFG. This Taiwanese company claims they have the most advanced treadmill-production facilities in the world. They're part of Johnson Health Tech, which also owns LIVESTRONG and other health and fitness firms.
This treadmill, the 3.3AT, has a 2.5 horsepower motor which can reach speeds of 12 miles per hour. There are 12 pre-programmed workouts, and a 20-inch by 55-inch tread gives you lots of room to run. The frame is made of welded steel, which provides fantastic stability, and there are pulse-readers in the handlebars, so you can keep track of your heart rate as you run. Finally, the AFG 3.3AT treadmill comes with a Wi-Fi enabled MP3 player and a front-facing speaker, as well as a powerful little fan to keep you cool.
You can buy this treadmill on amazon and comes with a one-year warranty as well as a 30-day return policy. Most customers said that its construction and durability is second to none. A few complained that the controls were difficult to understand.
Merit Fitness 715T Plus treadmill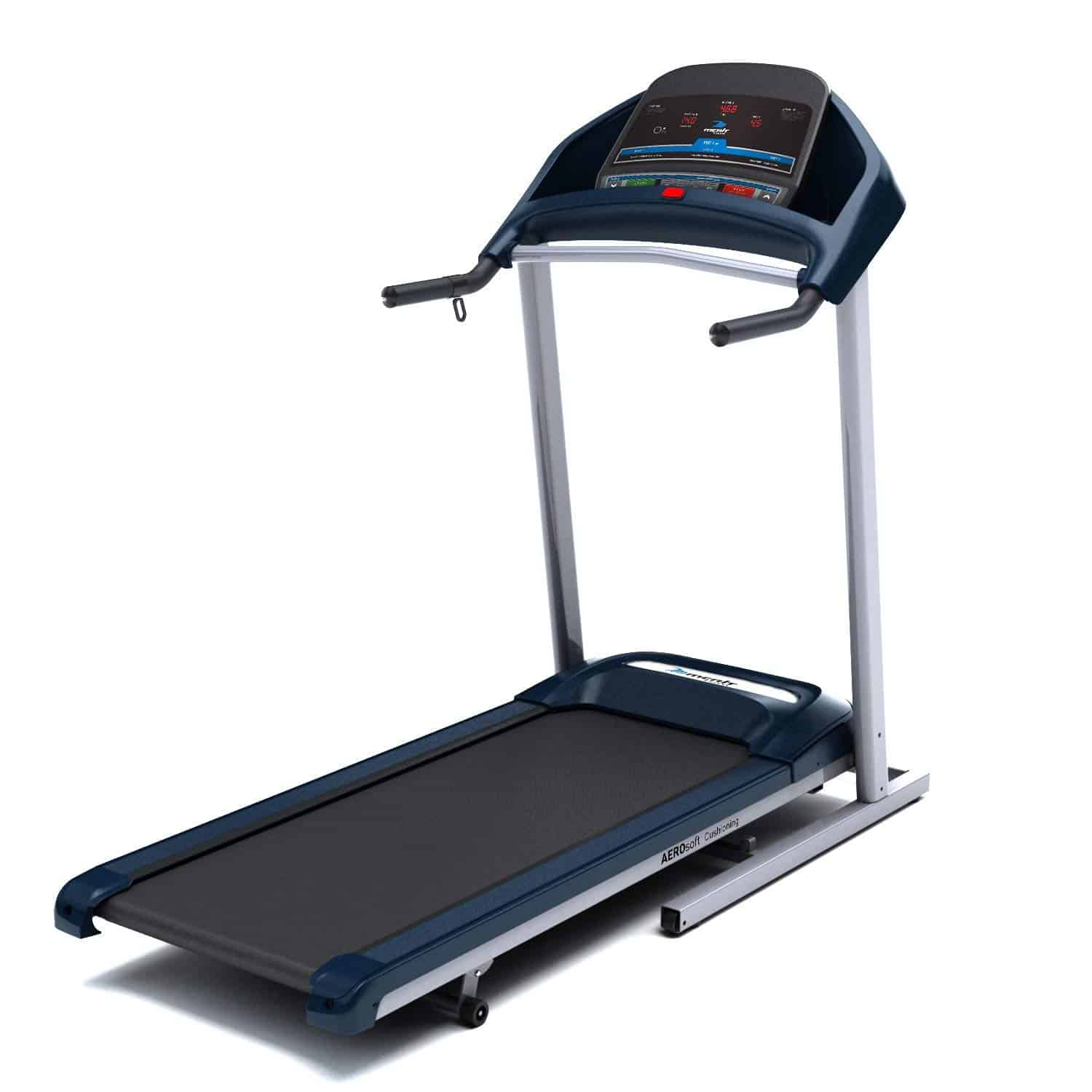 Last is the Merit Fitness 715T Plus treadmill. Although we can't figure out where to find Merit Fitness, we did learn that, like AFG, it is a Johnson Health Tech brand, which tells us that Merit Fitness is most likely a Taiwanese company. Because they claim to have the most advanced production facilities, there's a good chance that Merit Fitness and AFG are one and the same, just different brands.
The 715T Plus treadmill has a 2.5 horsepower motor delivering top speeds of 10 miles per hour. The belt itself is 18 inches by 47 inches, and the aluminum frame folds up for easy storage. There's a three-window LED panel that tracks your speed, incline, and time, so it's a reasonably barebones treadmill when it comes to extra features. This treadmill comes with a lifetime frame warranty and a one-year motor warranty.
Many customers wrote that it's easy to store and runs very quietly and smoothly. Also, many wrote that it wasn't very sturdy, and they couldn't do much more than a brisk walk. Your mileage may vary.
Weslo Cadence R 5.2 Treadmill Pros and Cons
Because most of these treadmills were all somewhat similar, it can seem difficult to determine if the Weslo Cadence R 5.2 treadmill is any better than the others. While it certainly has some strengths, it has quite a few weaknesses, as well.
Pros
Great price

iFit functionality, for those who use iFit

LCD panel is big and bright

Google Maps makes running fun

Preset workouts designed by experts
Cons
Very weak warranty

A weak frame that can't handle running

Heavy machine

Low customer reviews
Our Final Word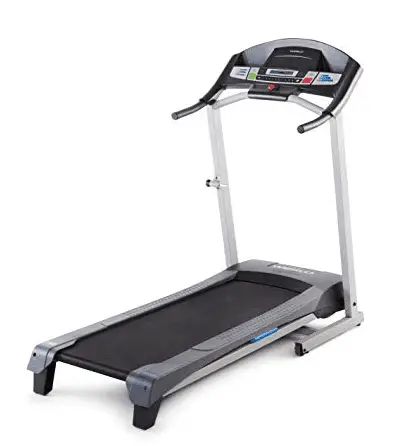 As mentioned earlier, a treadmill should consist of three core features: a large-enough tread, a tread which doesn't slide around, and a stable frame. Because the Weslo Cadence R 5.2 treadmill doesn't meet one of those core features, we don't recommend it. The fact that the frame is so weak that it can't handle running, which is what a treadmill is supposed to handle, makes it practically useless.If it seems like none of the treadmills we've looked at fit your bill, that's because there are very few good quality treadmills on the market. You'll find that gyms use mostly NordicTrack or LifeFitness treadmills, but they spend a lot of money on each one.​For a little more money, you could pick up an AFG 3.3AT, which does a lot more and comes with a decent warranty. If you want to spend a lot of money on a quality treadmill, the NordicTrack 6.5 treadmill is one of the best on the market and includes the single best warranty in the business. That's something with which the Weslo Cadence R 5.2 can't compete.