*This post may contain affiliate links. As an Amazon Associate we earn from qualifying purchases.
Do you ever feel like you keep moving and you don't get anywhere? If so, you might be on a treadmill –literally. Incline trainers, like the Jillian Michaels treadmill, are different. Because of the steep incline, your body burns more calories and works more muscles in a shorter amount of time.
Traditional treadmills can be so boring to use. On top of that, you might spend 30 minutes on there sweating to find out at the end you've only burned a small number of calories. That's frustrating and a waste of your valuable time. Unfortunately, the original Jillian Michaels treadmill has been discontinued, but there are other options available!
To see the most popular treadmills just click here. 
What is the Jillian Michaels Treadmill?
We've all seen the rows of traditional treadmills in the gym. You have to walk or run for a long time to burn calories if that's your goal. The Jillian Michaels Treadmill is different. She endorses a tread climber instead of a treadmill, and the difference is the incline. Incline training uses different muscles than traditional treadmills, works your heart better, and burns five times the amount of calories in the same amount of time.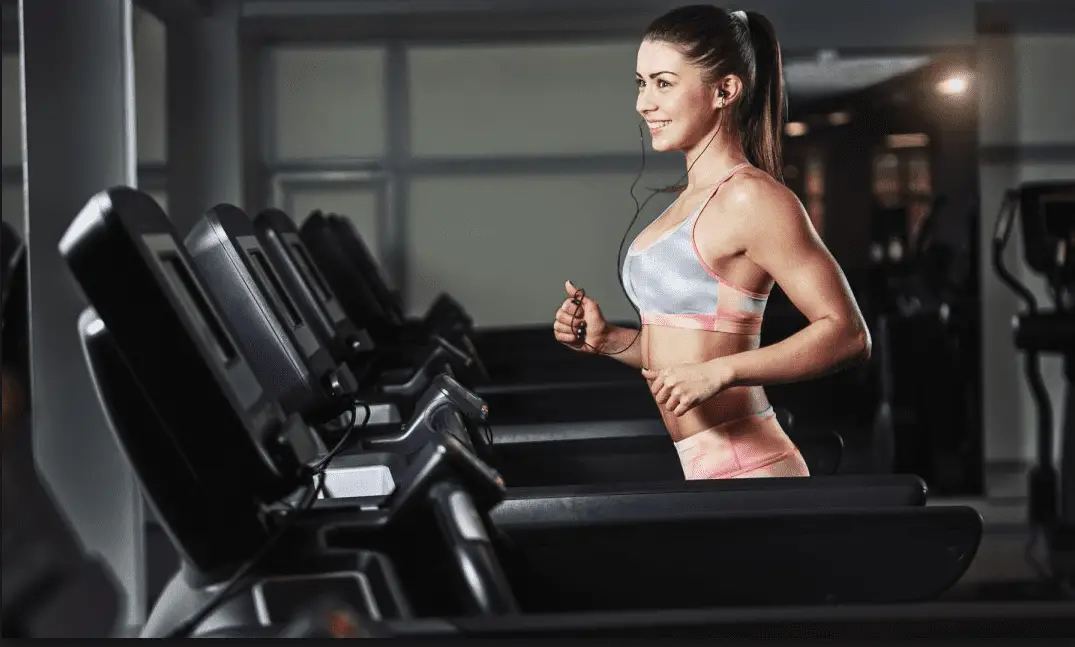 Jillian Michaels' treadmill, the Incline Trainer X3 Interactive combines your traditional treadmill with an elliptical. Using an elliptical can be difficult because the movement takes a lot of coordination, Think about the goal of your workout before deciding if an incline trainer is what you want. If you're a runner, an incline trainer isn't the best choice because the belt is shorter than a traditional treadmill. The goal of the incline trainer is to help you burn more fat in a shorter amount of time while being easy on your joints. Although this Jillian Michaels treadmill has been discontinued, if you happen to own one or have access to one, here are some specifics you can expect.
The Incline Trainer X3 Interactive
This Jillian Michaels treadmill comes with nine include workouts, which comes in handy whether you're starting out or have been doing incline training for a while. When you're on a machine, like a treadmill, the workout can get a bit monotonous, even dull. Not only do you have the nine include workouts available to you with the Incline Trainer X3 Interactive, but Jillian Michaels' treadmill is also compatible with an iFit card. There are eight whole weeks of personalized workouts on the card, which includes automatic incline adjustment, speed, and an audio coach to keep you going.
Another plus to keep your workouts fun is the music port for your iPod. You've got music, personalized workouts, Reflex cushioning for your joints, and a CardioGrip to monitor your heart. All in all, the Jillian Michaels treadmill, although discontinued by NordicTrack, is a solid choice to help you reach your fitness goals to trim down and get that cardio in to keep your insides healthy.
The selling point for the Incline Trainer X3 Interactive is its incline, of course. Instead of the typical 15 percent incline from a traditional treadmill, the incline trainer can adjust to a whopping 40 percent. That's where the fat starts to melt off your body at a fast rate.
There were some issues with the X3 Interactive that may have led to its discontinuation. Some of those are:
2.8 horsepower motor isn't strong enough to handle the intense incline
Belt slips as a result of the weak motor
Shortness and width of the belt don't accommodate tall people, and even though the claims say jogging and running are possible, they're not
Some cosmetic changes like too shallow cup holders, and its immovable screen
Keep your Incline Trainer X3 Interactive Kicking
If you happen to own this treadmill or have access to one, you might be interested to know how to keep it working great. Fortunately, you can buy parts for Jillian Michael's treadmill at several places, Do you need parts for your X3 Interactive? Check out these stores: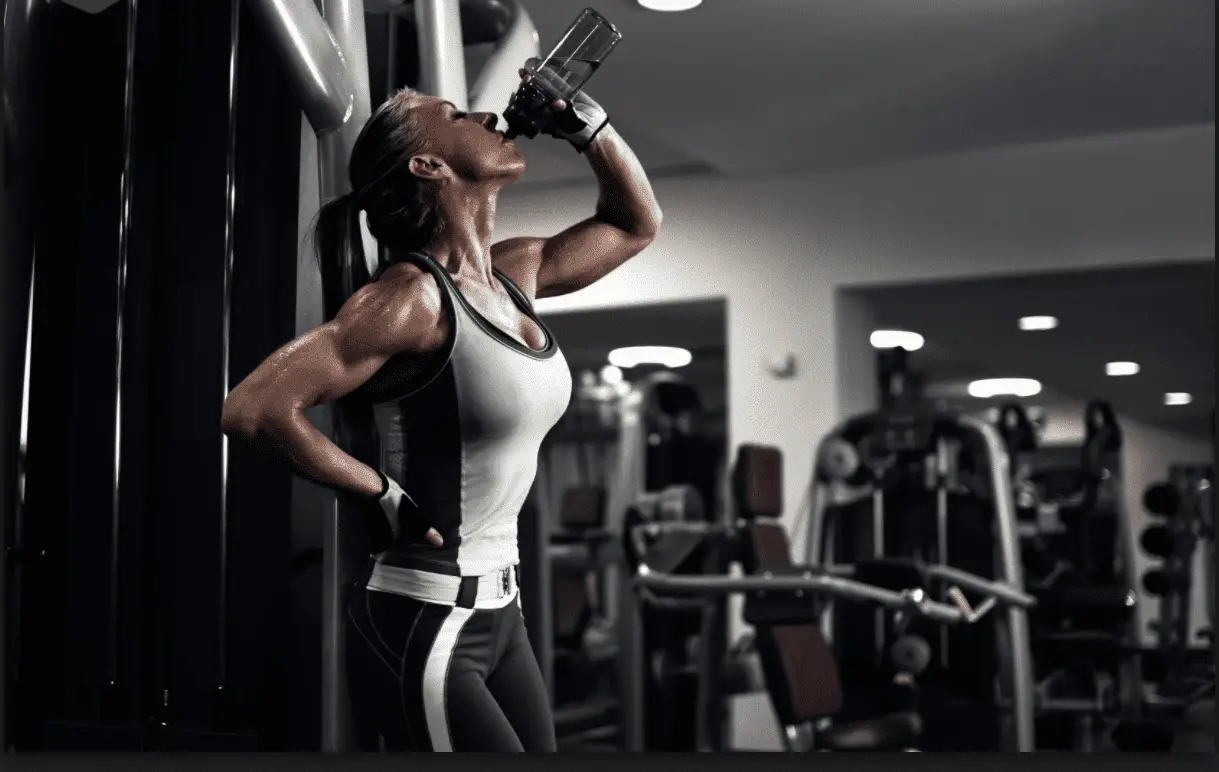 Jillian Michaels didn't abandon those who want to buy a new incline trainer. She believes in incline training and now endorses another incline trainer by NordicTrack. The up-to-date version associated with Jillian Michaels is the X22i Incline Trainer with even more bells and whistles than the X3 Interactive.
​The X22i Incline Trainer
The X22i Incline Trainer is top of the line when it comes to incline machines. While not perfect, this incline trainer offers everything possible to meet the needs of improving your overall health. It's similar to the X3, in that the incline for this Jillian Michaels treadmill is 40 percent, the X22i goes a step further with a decline of 6 percent.
Having such a wide range of incline/decline gives you the opportunity to work more muscles than other treadmills on the market. It's as similar to working your body on hills outside as you can get.
Specifications
The best thing about the X22i Incline Trainer is the sizeable 22-inch touchscreen monitor. The scenes displayed on the HD monitor transports you to places all over the world. No longer are you in your living room, you're climbing a mountain halfway around the world. Using the virtual street view through Google, you can train anywhere in the entire world.
And the X22i doesn't just leave you on your own to travel the world. There are 44 workout apps built into the machine with access to iFit Coach Plus. iFit Coach Plus workouts connect you with personal trainers whose sole purpose is to whip you into shape and keep you motivated, and on track.
Think you might get hot walking around the world? Well, the Jillian Michaels treadmill has that covered too with built-in climate control. So, you're not only going to have the view of the outside on your extra large monitor; you're going to feel like you're outside with the wind in your face.
The X22i has an extra wide track that measures two inches wider than a regular treadmill and is just as long. The weight capacity is 350 pounds, and the motor has enough horsepower to handle the weight and the incline, so no slipping. If music is what keeps you moving, this incline trainer is ready for you with a smartphone or tablet sound system. You can plug right in and let the music move your feet.
NordicTrack doesn't forget about your upper body either because the X22i comes with a set of free weights. The 44 workouts incorporate the free weights, and yoga into your workouts, so your entire body gets exercise!
What Jillian's Customers Think
Customers love Jillian Michaels' treadmill pick. They love the luxury that comes with the large screen, sound system, and variety of personalized workout. The immersion feeling, while you're working out, is a real plus and keeps customers coming back for a workout because it's fun.
While traditional treadmills find it challenging to keep your interest, the Incline Trainer X22i doesn't have that problem. Customers have said they can go after their fitness goals like they never thought they could before. All the extras built into the X22i comes with a price tag, though, but customers say the incline trainer is worth the price.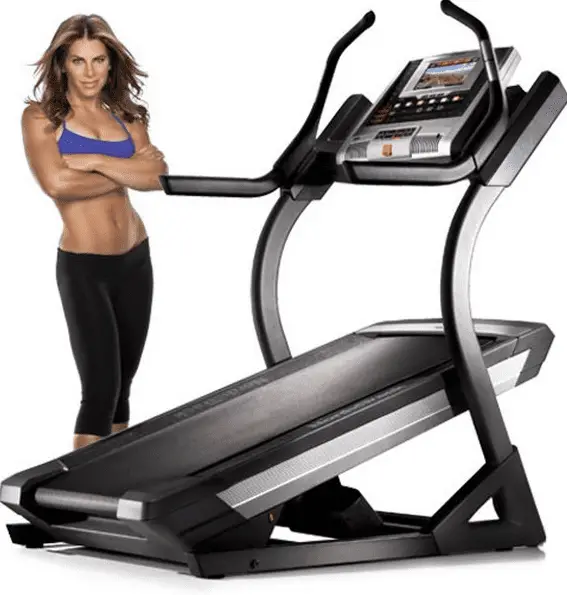 Price Range
The Jillian Michaels treadmill choice requires a significant investment. The Nordic Track X22i Incline Trainer sells at a hefty price!
If you choose to buy this top of the line incline trainer, beware there's a monthly fee commitment that comes with every purchase. When you buy the X22i Incline Trainer, you commit to a full year of iFit Coach Plus, but it costs extra. Granted, customers love the iFit Coach Plus because it adds a fitness dimension to the incline trainer you wouldn't get otherwise. What customers have an issue with is not having the choice about the subscription.
How We Reviewed
We try to bring you the best information possible, so you can make an informed decision before buying your incline trainer. Information gathered about these incline trainers was compiled from customer and professional reviews.
The opinions collected should give you an idea of both the positive and negative aspects of owning these incline trainers from people who've been there. FreeMotion and Bowflex both offer incline trainers. See how they differ from Jillian Michaels' treadmill choice.
How the Jillian Michaels Treadmill Choice Measures Up
Of course, there are other top-of-the-line incline trainers you could choose from with various features to suit your needs. Most of them are in the same price range as Jillian Michaels' treadmill, so be prepared to invest about the same. Here are two other incline trainers to look at and how they compare to the X22i.
FreeMotion i11.9 Incline Trainer
[amazon box="B00XBMRGNI"]
Like the X22i, the FreeMotion i11.9 Incline Trainer has a wide incline range. You can incline up to 30 percent and decline up to 3 percent, so it's not as wide as the X22i. The belt is as wide and long, and it does have a screen for you to watch, but there are only nine workouts as compared to the 44 with the X22i. So, if variety is what gets you going, the FreeMotion might not be for you. It does have an option to plug your electronics in for music, so there is that.
The FreeMotion does have the most powerful horsepower motor, and you're not required to purchase a year-long subscription to iFit. Of course, it's an upgrade, but at least you have a choice, so that's a plus.
Because of the larger incline range, bigger TV, and better warranty, the X22i would be a better choice. From what we've read, the FreeMotion would be better suited for a gym. The incline trainer takes up a lot of space, and the warranty for the monitor is short, so that's a bit of a concern.
It may be best to leave this purchase for your local gym, but let's see how the Bowflex fairs.
​The Bowflex Treadclimber WalkTC200
[amazon box="B01884ENKM"]
The Bowflex Treadclimber TC200 is undoubtedly comparable with a price. It's also capable of an incline of 40 percent, but it's not your best choice overall. While it offers Bluetooth connectivity and sync with your fitness apps, it provides only five workout programs, and it has no monitor to watch. So, if you get bored easily on a treadmill, and who doesn't, this one is not for you.
The Bowflex does offer its app to help you reach your fitness goals, but without all the other bells & whistles, it's just not worth the cost. Customers say the machine isn't well constructed, it's loud and clunky, and doesn't hold up well. The two belts instead of one make it difficult to walk on, let alone run on an incline, and the belt shredding is a common issue.
All in all, the Bowflex Treadclimber TC200, although comparable in price, doesn't compare at all in performance to the X22i or the i11.9. If you're going to invest that kind of money into a machine, you're better off looking at the two above.
​Incline Trainer X22i Pros and Cons
There are a lot of pros with the X22i with only two notable cons:
The price is a heavy investment
Requires a year-long commitment to the iFit Coach program.
Although the price may be the deciding factor, there are many pros with Jillian Michaels treadmill choice to consider:
Large 22-inch touchscreen monitor
iFit Coach Plus membership
Wide incline range
Size of the track itself
Powerful CHP motor
Android web browser
44 workout apps
MP3 speakers
Quiet workouts
Track cushioning
Excellent warranty on both parts and labor
To Purchase or Not to Purchase
If you're looking for an incline trainer, and don't mind the cost, you should buy Jillian Michaels' treadmill choice, the NordicTrack X22i Incline Trainer. You're not going to find a machine better than this one to bring into your home.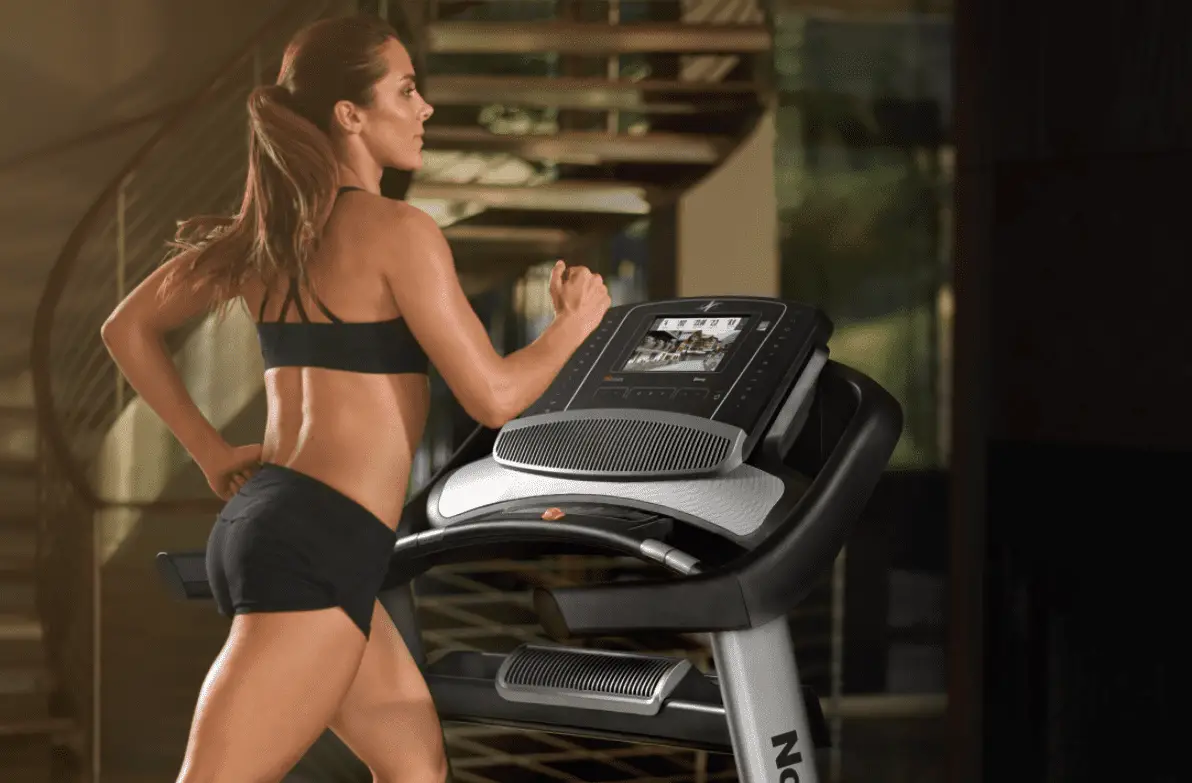 With mostly positive reviews, the only complaint being the price, you can see why Jillian Michaels stands by this incline trainer. The ultimate question you need to ask yourself is if you're ready to commit to your fitness. If you are, you can't go wrong with this choice.
Deciding you're ready is the first step to making your health and fitness a priority, and the X22i gives you a great interactive place to begin.